Lean Six Sigma Certification in West Virginia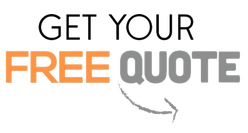 Getting Lean Six Sigma certified these days is very much needed. The competition is so high that one needs to have that special or extra skill that makes them unique. This is how people get chosen for the desired job. And Lean Six Sigma certification is a skill that can make you unique. If you currently are in a dilemma about whether or not you need to get certified to Lean Six Sigma, you should see this article. It will clear your mind with the doubts you have.
Lean Six Sigma Experts of West Virginia is a training, consulting, and certification body that helps organizations and individuals to get certified and implement Lean Six Sigma. We do not issue you certification. Instead, we help individuals achieve this certification by training them. So, connect with our professionals and book the training services. Or read along and go through Some of the commonly asked questions for deeper insights on the subject.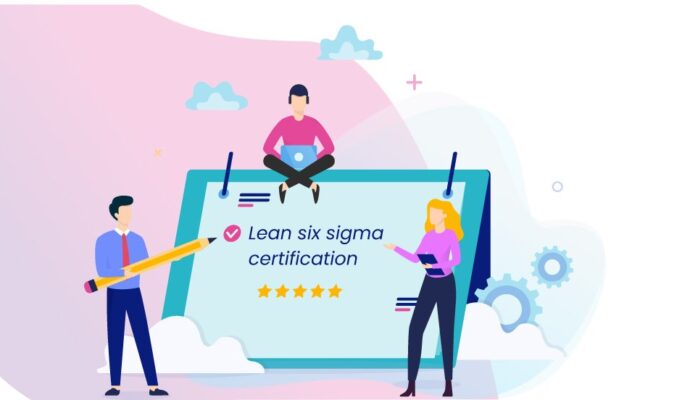 Lean Six Sigma Certification
---
Lean Six Sigma is a data-driven strategy that uses tools to help organizations reduce waste generation, improve their processes and efficiently manage the organization. The Lean Six Sigma certified professionals are individuals who are well versed with the methodology and have the ability to recognize and detect the flaws in the system.
They have the required skill and the creative mindset, which enables the elimination of the error from the organization. There are different levels or belts of Lean Six Sigma certification, which are made according to the expertise the holder has.
They are:
Lean Six Sigma Yellow Belt (base level)

Lean Six Sigma Green Belt (Medium level)

Lean Six Sigma Black Belt (advanced level)
Some frequently asked questions and answers regarding Lean Six Sigma.
Answer: It offers:
The training program will enable the individuals to master complex cross-functional problem-solving skills.
It allows individuals to upgrade their business efficiency by fixing all the process which were problematic earlier.
The black belt holders are regarded as experts who have the ability to guide and lead the organization towards the path of success.
The black belt holders will gain the opportunity to assign the roles to different people by understanding their skills.
Individuals will be able to focus on practical aspects of tools and use them in the betterment of the organization.
They can implement strategic methods to mentor and train team members.
The growth of the organization can be seen as they can interpret the data completely and make changes based on observations and not on guess.
Different types of data validation techniques can be studied during the course.
The advanced stage, of course, will comprise virtual and live scenes, and individuals will be asked to come up with tangible solutions.
Answer: Well, the difficulty level is personal and is dependent on how well prepared you are for the exam. In general, the difficulty level ranges in descending order from black belt to green belt and then to yellow belt certification. It requires rigorous and consistent efforts from you as well as your trainer. It is difficult to pass the exam without giving sufficient time and a thorough understanding. For training and coaching services, you can contact Lean Six Sigma Experts of West Virginia.
Answer: The majority of tools are:
VSM (value stream mapping): It helps in the identification of process wastes and the factors behind it causing that waste generation.
Kaizen: It is a continuous process improvement approach. It focuses on the small improvements that can contribute highly towards the betterment of the firm.
Just in time: This is like a pull approach to meet the conditions specified by the customer.
SMED (single minute exchange of dies): It improves equipment changeover time. It is focused on minimizing the changeover time to about 10 minutes.
Poke yoke: This is a device that is applied to identify mistakes; when found, it generates an alarm.
Jidoka (auto nomination): It is generally known as an intelligent auto nomination. It stops the production from a line where it senses that errors are arising.
Heijunka: It involves the concept of balancing of line. It tries to equalize the load distribution and balance the production lines.
Gemba (go and see): This tool says to go to the actual place of work. The processes must be observed with care and undivided attention.
Kanban: To manage the inventory level effectively, it is the signal system that is inculcated in the organization.
You will be able to implement each and every concept if you are involved holistically in your course lecture at Lean Six Sigma Experts of West Virginia.
Lean Six Sigma Experts of West Virginia should be your choice for certification?
---
Lean Six Sigma Experts of West Virginia is a recognized training firm. Delivering authentic services is the motto of our organization. There are so many reasons why you should prefer us as your Lean Six Sigma consultants. Some of them are:
The start and the completion of the project are done within a time frame of 4 to 8 weeks. It provides sufficient time to grasp and become knowledgeable.

The different challenging assignments provided here will train them for the outside world.

Different types of projects and activities help in verifying the application of knowledge gained.

We conduct several mock tests and other types of tests to make sure that they can pass the theory exam well.

We have cost-efficient schemes at affordable prices, which will save you money.

The trainers here are well educated and the best in their fields. Learning opportunities from such educators must not be ignored.
Our company has helped hundreds achieve their Lean Six Sigma goals. You can trust us. So, contact us and get a quotation for yourself. It will be the best decision you will make for your career.

There are so many areas or regions where we offer these services with most of them being cities.
However, if you need any of these services, you need to contact us. The list below comprises the areas where we offer these services.