Lean Six Sigma Training in West Virginia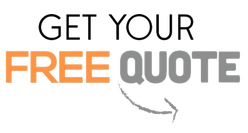 Due to the rising competition among the businesses, it has become really difficult for the companies to stand stable. This is why the companies need to follow certain principles and strategies that ensure the smooth working of their processes. It's important so that the companies can generate maximum revenue by using fewer resources, putting in fewer efforts, and generating less waste. Lean Six Sigma is a unique and effective methodology that can help you in doing that. 
It is a process improvement technique that works on improving the quality of the work processes by reducing wastage and minimizing the variations in the processes. It is a recognized methodology and is widely used by companies all over the world. If you want to implement the principles of Lean Six Sigma in your company, you are in the right place. We are the Lean Six Sigma Experts of West Virginia. We can help you in the implementation of Lean Six Sigma principles in an easy way. Let us know in detail about Lean Six Sigma.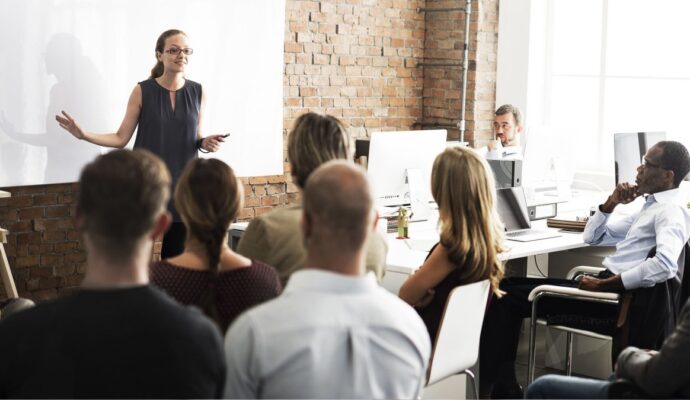 Lean Six Sigma 
Lean Six Sigma is a composition of two main techniques or strategies called Lean and Six Sigma, which are themselves extremely popular and useful for the purpose of process improvement in a company. Many individuals and employees have got Lean Six Sigma certified in the past years. This is all because of its amazing benefits and positive impact on their careers. To get certified, you need to sit for the certification exam conducted by the Council of Six Sigma Certification (CSSC).
Three main levels of Lean Six Sigma certification are: 
Lean Six Sigma Yellow Belt

Lean Six Sigma Green Belt

Lean Six Sigma Black Belt
We provide training services for all these certifications. Also, we'll help you check for your eligibility for all of the above belts before beginning the training. So, contact us now!
Benefits of Lean Six Sigma Certification
There are plenty of benefits of Lean Six Sigma certification on the career of the certified individuals a well as the companies. Here are a few of them: 
Less process cycle time – A Lean Six Sigma certified will look for all the unwanted steps and activities that are useless to the organization and make changes in the processes by eliminating them. This reduces the time of the process completion, which increases the effectiveness of the work.
Customer satisfaction – Lean Six Sigma implementation will ensure quality control on the processes of your company. The results will lead to the improved quality of products and services, which will increase customer satisfaction and customer loyalty towards your company.
Employee satisfaction: If you get your employees certified, they will be trained to use certain Lean Six Sigma strategies, techniques, and tools, making important decisions, identifying the root cause of the problems, and many other things.
This will boost their confidence and will also give them the opportunities to grow as an employee in your organization. To achieve these certifications, you need extensive preparation and study. We can help you with that. We have the best training courses to help you successfully achieve the Lean Six Sigma certification.
Lean Six Sigma Training
---
Many people think that if they prepare by themselves using self-studies, they can easily pass the certification. But that might not be the case for everybody. A lot of people have failed the exams because of a lack of formal training and knowledge on the subject. If you come to us, we'll ensure that you are well versed with whatever is included in your chosen certification. Lean Six Sigma Experts of West Virginia offers the best quality training courses and programs.
We have the most qualified and knowledgeable trainers who will be using various approaches to make the course interesting and easy to learn. The study material that we use for the training is also of the best quality and includes real-life examples to ensure that you grasp everything. Training for the certification has its benefits that you might not get if you prepare by yourself. With the help of training, you will know how a company works and how the Lean Six Sigma strategies are used whenever required. All your questions will be cleared by our experts, side by side.
If you train by yourself, you might not have anybody who can clear your queries. Secondly, training can widely increase your chances of passing the exam and getting certified. We, Lean Six Sigma Experts of West Virginia, provide both in-house and online services. So, even if you are not in West Virginia, you can still attend our online lectures without inconvenience. 
Here are some of the most asked questions related to Lean Six Sigma Training
Ans. Almost all industries can implement Lean Six Sigma and get benefitted from it. Some of them are:
Healthcare
hospitality
Hi-tech
Retail
Finance
Ans. Lean is a strategy used to reduce the waste in the company's manufacturing processes without compromising its productivity. It focuses on reducing the costs, cutting the excessive usage of resources, and many other things that do not add value to the company.
Ans. To get Lean Six Sigma certified, it will take:
Yellow Belt – One to three weeks
Green Belt – Two to seven weeks
Black Belt – One to three months

Who are we?
---
We, Lean Six Sigma Experts of West Virginia, are among the most experienced and trustworthy companies in West Virginia. We have ample experience as a Lean Six Sigma training and consultation company in West Virginia.  Our company offers services at reasonable prices and of the highest quality. We have helped hundreds of individuals and companies get Lean Six Sigma certified and implement Lean Six Sigma principles, respectively. We offer a Lean Six Sigma curriculum for high school students too. You can contact us on our helpline in case of any queries or doubts. We will be happy to help you.
There are so many areas or regions where we offer these services with most of them being cities.
However, if you need any of these services, you need to contact us. The list below comprises the areas where we offer these services.