Lean Six Sigma Curriculum For West Virginia High School Students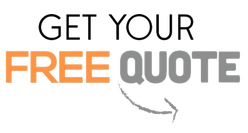 Many High School owners are in great confusion about whether or not get Lean Six Sigma is necessary for their students. They think about whether the students will get practical benefits or not. On the other hand, hundreds of high schools have implemented the LSS curriculum and witness great benefits. However, this requires expert supervision to ensure correct implementation. Lean Six Sigma Experts of West Virginia is an organization that provides Lean Six Sigma services even to high school students. We have been serving in the LSS field for quite some time.  This article contains details about Lean Six Sigma curriculum for high school students. It will help to clarify your doubts and surely be informative for you.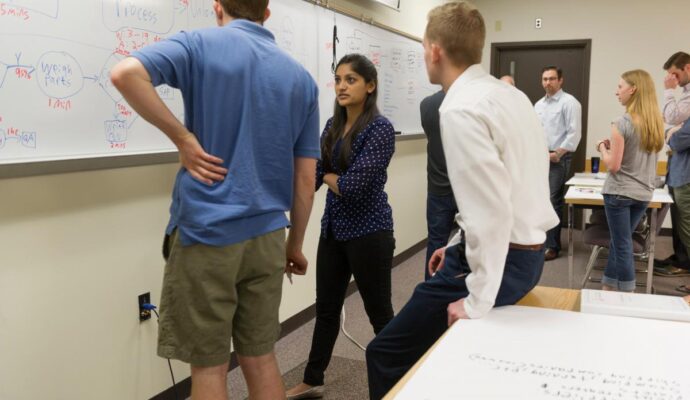 LSS Curriculum for high school students
How do you think high school students will be able to find LSS and our programs useful and worth a try? Would they be able to gain something and utilize it while they are still in the academic sector? Or is it something that they need to keep and hold until they have their professional life? Well, the Lean Six Sigma curriculum for high school students is designed so that the students can apply what they've learned in their professional and personal life. They can develop life-changing skills which will aid them throughout.
Benefits of Lean Six Sigma curriculum for high school students
There are numerous benefits attained by students who go for the Lean Six Sigma certification. Some of them are mentioned here:
Improved and Developed Decision-Making Skills
Being high school students, decision-making is still not developed and enhanced. But with our help here at Lean Six Sigma Experts of West Virginia and through the Yellow Belt and green belt Curriculum that we offer, they can improve on it drastically.
Better Angle at Viewing Problems
Problems are things that need a solution – it's not something that will be resolved without thinking. High school students who would undergo our sessions can expect to have a better vision or a better angle in looking at different issues, hurdles, and dilemmas. This will help them find effective solutions to their problems.
The skill of Distinguishing Valuable from Non-Valuable Processes
Last but not least, among our reason why our Lean Six Sigma Curriculum for High School students is relevant would be their ability to identify and track procedures and processes, even services and products that hold little-to-no value, and to stop using them.
Here at Lean Six Sigma Experts of West Virginia, you can expect to receive the best and the demanded quality of learning without ever spending a fortune for it. 
Our Lean Six Sigma Green Belt Curriculum for High School Students
Our Green Belt Lean Six Sigma Curriculum covers a more advanced and more sophisticated level of understanding of the Lean Six Sigma Methodology. Our Green Belt Program is considered by all of our clients as their go-to program whenever they need new employees of the entire concept of Lena Six Sigma. We've serviced a huge number of businesses and organizations from all across the globe – you can believe and trust us too.
With the aid of the Lean Six Sigma Green Belt Curriculum, we offer to the high school students, they can showcase their behavior and their efficiency when they participate in a team or a member-based project. Apart from that, all aspirants can also expect to learn the following:
Identification of Waste and Variation (Waste Reduction)

DMAIC Principle or Structure

Process Variables Mapping

Six Sigma Implementation and Integration

Cause and Effect (C&E) Matrix

SIPOC methodology
Whether the students plan on using the skills taught to them in the course in school or if they want to enhance it on their own, they can do it. The only real role we have here at Lean Six Sigma Experts of West Virginia is to integrate the LSS principles in your school. It will help your students train and will prepare them for future endeavors. So, if you want to implement Lean Six Sigma in your high school, connect with our experts now!
Here are some frequently asked questions regarding Lean Six Sigma.
Answer: There are numerous benefits obtained from the Lean Six Sigma methodology. Some of them are mentioned below:
Improved customer loyalty
Better management of time
Reduced cycle time
Better motivation to the employee
Strategic planning
Supply chain management
Simplification of processes
Reduction in chances of errors and mistakes
Answer: The salary varies from the level of the certification you have attained. The most commonly observed amounts are:
Lean Six Sigma Yellow Belt: $66k
Lean Six Sigma Green Belt: $83k
Lean Six Sigma Black Belt: $99k
Lean Six Sigma Master Black Belt: $99k 
Answer: The final level in the certification structure of Lean Six Sigma is a master black belt. Most of the organizations hire one master black belt who is a senior person. He holds the responsibility of managing the Lean Six Sigma initiative within the organization. He works in a position in the department which is full-time. Many times, the master black belt reports to the C- level champion.

Why are Lean Six Sigma Services Important in West Virginia?
---
At Lean Six Sigma Experts of West Virginia, we provide genuine and rated services at reasonable prices. The experts and trainers here are well-versed in the details and know-how to aid organizations in implementing Lean Six Sigma most simply and easily. You can get benefited by getting services that will secure your data and instill in you some exceptional skills that will be advantageous throughout your life. You will not get such services anywhere in West Virginia.
Contact us and experience the best and the highest quality of Lean Six Sigma services in the market! Work with Lean Six Sigma Experts of West Virginia and get world-class experts at your service.
There are so many areas or regions where we offer these services with most of them being cities.
However, if you need any of these services, you need to contact us. The list below comprises the areas where we offer these services.